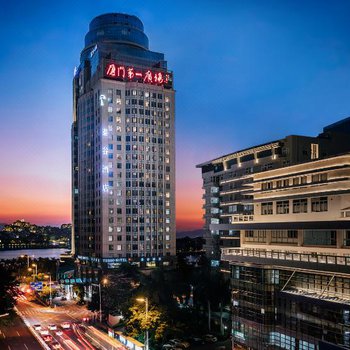 The Tegoo Hotel (Xiamen Taigu Jiudian) is a boutique-style hotel located close to Xiamen's main business district and its celebrated pedestrian shopping street Zhongshan Lu. The Gulangyu ferry terminal is just a stone's throw away. The hotel's unusual name is inspired by the original name of the old ferry pier, "Taikou Wharf." Other key Xiamen attractions including scenic Huandao Road and Southern Putuo Temple are also close at hand. Xiamen Railway Station is 7 km (4.3 mi) away and Xiamen Gaoqi International Airport is just a 20-minute drive.
The wide range of rooms and suites here feature unique decoration styles and beds boast memory foam mattresses. Boutique rooms make up for their lack of a window with murals painted by local artists but other room types offer panoramic windows with sea or city views and open bathtubs. To really splash out, go for the Tegoo Suite, an 85 sq m (915 sq ft) suite which gets the morning sun, offers panoramic views and has a 100" screen and projector for those cozy nights in. Public areas are decked out in a neo-classical style and offer Wi-Fi throughout.
The Tegoo Wharf restaurant offers buffet style breakfast lunch and dinner with a good mix of international and western dishes. 24-hour in-room dining is also available. Head to the 27th floor Le Good Bar for a pre or post-dinner drink and enjoy the lovely views.
Conference facilities include a 100-person conference room and a 20-person meeting room.